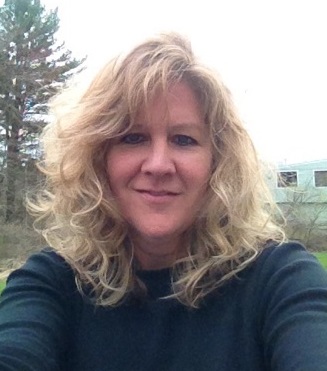 Realtor | The Hamptons Real Estate Main Office
The Hamptons Real Estate Main Office
25 Lafayette Rd
Hampton Falls , NH 03844
Email Website Phone: (603) 926-1400 Fax: (603) 926-9525

Elizabeth's Testimonials
Selling our old home and buying our new home was a good experience because of Liz and all the others at The Hamptons.
Elizabeth Chateauneuf of The Hampton Real Estate in Seabrook worked beautifully with me to eventually (!) find the home of my dreams. I had rather complicated house criteria and Liz and I trip-trapped through many places before finding The One. Liz was always very responsive and got in touch promptly to answer every question. She searched daily for possible matches. Liz smoothed the way to provide organization for the sales paperwork, last minute items and provided guidance on a myriad of [...]
Working with Liz was great! She was very knowledgeable about the area and was always pleasant. She checked in often during the closing process to ensure we had everything lined up to avoid any potential delays and answered any questions we had along the way. Would definitely work with Liz and The Hampton Real Estate again.
Liz put in a lot of time selling my condo last year. She showed the property many times until she got the right price for me. After the P&S was signed, she even helped me find a handyman to do a small repair and offered to help me pack as the closing date neared. Talk about going above and beyond! I loved working with Liz. She's patient and perseveres. I highly recommend Liz and will use her again.
I worked with Liz on buying my first home. I really didn't know where to start. Liz was very helpful, quite knowledgeable and always patient. She made what can be a very stressful situation a wonderful experience.
I sold my home in a quick couple months with the help of Liz. Liz was not only very helpful in walking me through each step but was very professional and always there when I had a question. I would recommend Liz and the staff of the Hamptons Real Estate to anyone wanting to sell there home or looking to purchase a new home.
We sold our home in 8 days thanks to Elizabeth, (Liz). Being a first timer selling a home, we really thought it was going to be a long, drawn out, stressful situation. Liz made everything seem easy and stressless. We couldn't have asked for a better realtor to take us through the process. Whenever we were stressing, she was a very calming influence. We are glad to say that selling our first home was a breeze and if anyone needs a wonderful realtor, Liz is the one we highly recommend! [...]
We tried selling our house on our own at first. We advertised on Craig's List and a few other websites. We got some calls and people came and saw it but we didn't like strangers in our house that we knew nothing about. A friend recommended that we contact Liz. She was nice and she took care of the whole thing. We had a lot more people look and we finally sold the house. Liz knew how to negotiate to get the price we wanted.
Sherrie and I could not have been happier with the service and guidance that Liz provided during such a busy and stressful time in our life. Her dedication to her profession is amazing. As she once said to me that real estate is your life 24/7 and she clearly was not kidding. Again thank you to Liz for her professionalism and guidance through our journey of selling our home.
We were looking for an investment property and Liz was a good fit. We appreciated her knowledge and experience of the area. she was also very quick to get back to us with any questions we had. Thank you Liz, we love our new property.
Bruno and Lori Lacroix Gary and Jean Gosselin