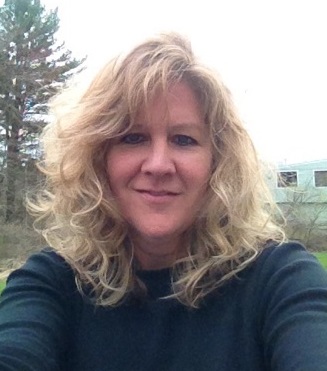 Sales Agent | The Hamptons Real Estate Main Office
The Hamptons Real Estate Main Office
25 Lafayette Rd
Hampton Falls , NH 03844
Email Website Phone: (603) 926-1400 Fax: (603) 926-9525

Elizabeth's Testimonials
I worked with Liz on buying my first home. I really didn't know where to start. Liz was very helpful, quite knowledgeable and always patient. She made what can be a very stressful situation a wonderful experience.
Kate Cote
Selling our old home and buying our new home was a good experience because of Liz and all the others at The Hamptons.
Aldene
I sold my home in a quick couple months with the help of Liz. Liz was not only very helpful in walking me through each step but was very professional and always there when I had a question. I would recommend Liz and the staff of the Hamptons Real Estate to anyone wanting to sell there home or looking to purchase a new home.
Lee Bitomske
We sold our home in 8 days thanks to Elizabeth, (Liz). Being a first timer selling a home, we really thought it was going to be a long, drawn out, stressful situation. Liz made everything seem easy and stressless. We couldn't have asked for a better realtor to take us through the process. Whenever we were stressing, she was a very calming influence. We are glad to say that selling our first home was a breeze and if anyone needs a wonderful realtor, Liz is the one we highly recommend! [...]
Mr. and Mrs. Gulhang
Liz put in a lot of time selling my condo last year. She showed the property many times until she got the right price for me. After the P&S was signed, she even helped me find a handyman to do a small repair and offered to help me pack as the closing date neared. Talk about going above and beyond! I loved working with Liz. She's patient and perseveres. I highly recommend Liz and will use her again.
Elaine Zetes
We tried selling our house on our own at first. We advertised on Craig's List and a few other websites. We got some calls and people came and saw it but we didn't like strangers in our house that we knew nothing about. A friend recommended that we contact Liz. She was nice and she took care of the whole thing. We had a lot more people look and we finally sold the house. Liz knew how to negotiate to get the price we wanted.
Bev and John H.
Sherrie and I could not have been happier with the service and guidance that Liz provided during such a busy and stressful time in our life. Her dedication to her profession is amazing. As she once said to me that real estate is your life 24/7 and she clearly was not kidding. Again thank you to Liz for her professionalism and guidance through our journey of selling our home.
Steve and Sherrie Weir